+SCIENTIFIC NAME
Croton lechleri

+COMMERCIAL NAME
Dragos Blood

+PART USED
Resina
+DESCRIPTION
Sangre de Grado is a tree that grows to 10-20 m of in the upper amazon region of Perú. Scientists attributed many of the biologically active properties of the sap to an alkaloid named taspina and a lignin named dimethycedrusine.

+BENEFITS
Used externally for wounds and internally to heal stomach ulcers.

+SEASONAL AVAILABILITY
 Jan

 Feb

 

Mar

 Apr

 May

 Jun

 

Jul

 

Aug

 Sep

 Oct

 Nov

 Dec
+PRODUCTION AREAS PERU
Ucayali
+GEOGRAPHICAL DISTRIBUTION
+PRESENTATIONS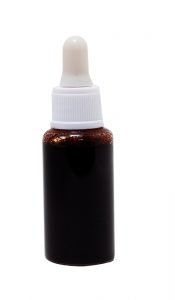 ……………………………………………………………………………
 We are attentive to your questions and concerns.
 An expert resolved their requirements as soon as possible.