+SCIENTIFIC NAME
Maurita flexuosa
+COMMERCIAL NAME
Aguaje , Burit
+PART USED
Fruit
+DESCRIPTION
This fruit grows in a palm in the tropical Amazon forest. Aguaje is rich in phytoestrogens, which are natural hormones, vitamins, and minerals good for internal and external health (body, skin and hair) and in cases of estrogen deficiency.
+BENEFITS
Beta Carotene (provitamin A) Tocopherols (Vitamin E), Ascorbic acid (Vitamin C), Phytoestrogens
+SEASONAL AVAILABILITY
 Jan

 Feb

 

Mar

 Apr

 May

 Jun

 Jul

 

Aug

 Sep

Oct

Nov

Dic
+PRODUCTION AREAS PERÚ
Ucayali
+GEOGRAPHICAL DISTRIBUTION
+PRESENTATIONS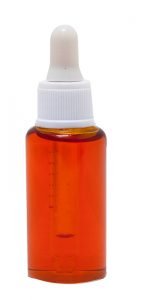 ……………………………………………………………………………
 We are attentive to your questions and concerns.
 An expert resolved their requirements as soon as possible.